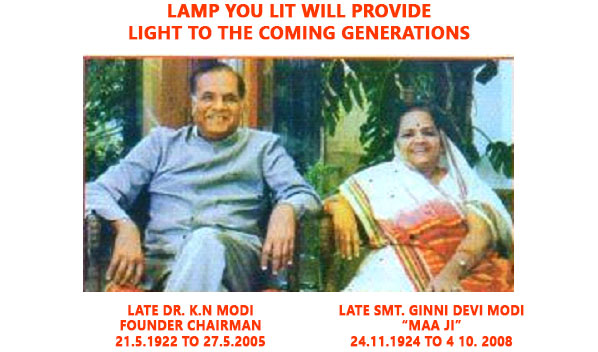 Ginni Devi Modi Girls (PG) college, Modinagar affiliated to Chaudhary Charan Singh University, Meerut was established in 1983 by the great Philanthropist Dr. K.N. Modi and Smt. Ginni Devi Modi with the avowed mission of providing opportunities of higher education to women. The motto of the college is "Self Reliance through Education" and through it, the ultimate aim is to "Empower the young female generation" in the region.
The college got 2f and 12b recognition in 1988, and subsequently became Grant in aid college of U.P. government.
College has completed 38 years of its existence. Its leadership in teaching, research, extracurricular activities and social services makes it an institute of excellence in higher education, our students, faculty and staff come together in a true community of scholars to advance knowledge, address societal challenges and pursue intellectual and personal fulfillment.
The college located on National Highway No.34 has around 3000 students. The women's Hostel with mess facilities is also located within the college campus.
The college has been accredited by NAAC with 'B ' Grade in June 2019 and UGC has awarded the status of "College with Potential for Excellence" in XI plan.
G.D.M College @ 2014 All Right Reserved I Maverick India